GP Group, LLC is an Arizona based business software consulting group focused on helping small business owners manage, grow and protect their businesses using the tools we represent and support. Our consulting team is comprised of professional consultants who know how to help professionals select, install, and maximize their billing software. GP Group specializes in professional services firms and has worked with a diverse range of industries including financial institutions, law firms, accounting, and other consulting firms. We know how to support small business owners and help them incorporate this knowledge in the selection, implementation and training of our solutions.
Allen Hardon
President, GP Group LLC
Small business technology consultant with over 25 years experience in consulting and training services in the areas of time-billing and practice management software primarily for law firms and departments. Mr. Hardon is a Certified Consultant for Timeslips® by Sage and TimeSolv by TimeSolv Corporation and has been working with law firms and Timeslips since 1986.
Allen has a solid background in business management and technology with strong problem solving and communication skills.
Beits Livneh
Managing Partner, Legal Technology Solutions
Legal Technology Solutions is an IT firm that specializes in helping legal professionals take advantage of technology.
Whether you just need a technology audit, or you need someone on call 24×7, we have IT support plans specifically built for legal professionals. Sign up for Beit's newsletter to get interesting technology news, E-Books, and awesome advice delivered to your inbox.
Dani Stickel
President, Legal Accounting Pros, LLC
Our services focus on the areas of Bookkeeping, Client Billing, and Trust Accounting. We specialize in Quickbooks, Timeslips and Clio to manage the accounting side of your firm. We provide regular ongoing services or consulting as needed, and can provide valuable experience and knowledge for new firm start ups.
Our Trust Accounting procedures are State Bar approved and our 25 + years of experience and expertise brings efficiency and accuracy to this necessary side of your legal business.
Our solutions are built for small to medium sized firms.  We work with you to establish an appropriate IT budget to fit your needs – not ours.
 Jill Smith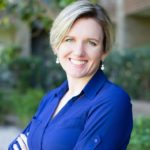 COO, Safen Group LLC
Safen Group is known in the legal industry for "Collections without a Commission". Our Pre-collection service is second to none and our legal professional clients get paid! Straightforward solutions that work for all firm sizes. Contact us today to discuss your needs 480-380-8200
Save