I am absolutely looking forward to being able to spend more time on my Send Out Cards business in 2018.  Please know that I am still here to help you with your Timeslips support needs.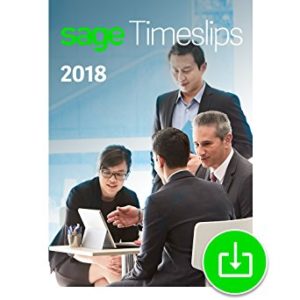 Timeslips 2018 is still current software and the latest service release was made available in October.  Here are the highlights:
The eCenter Transfer Utility is fully Integrated within Timeslips. If a firm subscribes to Timeslips eCenter's Internet-based slip entry application, it is no longer necessary to install a separate application to collect time and expense slips entered "in the cloud" and upload new clients, timekeepers, and tasks. You can select eCenter integration directly from the "Special" menu in Timeslips.
You can now view all reports in a single list.  Check the box to "show all reports" group and all reports in the system will then display alphabetically on a single tab. Of course, you can still create a personal tab for your special reports.  When this feature is active, a Search for Report field appears, enabling the user to search by report title or type.
Improved Performance. The Timeslips developers have worked hard to improve the speed of certain operations within the program, specifically for the Fee Allocation and Timekeeper Collections reports, as well as Reprint Bills, Timesheet Templates, and Split Billing.
Fee Allocation. Up to ten different categories are now available for tracking revenue based on percentage designations set up in Custom Fields, a great improvement over the previous three categories.
Show Client's Email Address on the Pre-Bill worksheet. If you send your invoices via email, this feature provides a visual cue for a missing email address. Check off "Client Email Address" in Pre-Bill Worksheet Options.
Show an On-Screen Hint When Using "My Lists." If you have My Lists enabled and you check the appropriate box in the Navigation Rules of your Preferences, Timeslips will display a hint when you open a list (such as Clients) where My Lists is activated.
Quick Bills: Create and Print a Bill all on a Single Screen.This feature is useful if, for example, you have a one-time client to bill "on the fly", and to be closed after issuing the single bill.
Timeslips Tips
Year-End Database Checkup.  After completing your December bills and generating necesary management report, let me help you make sure your Timeslips database is operating most efficiently.  It's never a bad time to get "under the hood" and take a look!
Routine Timeslips maintenance does make a difference particularly in the older BDE versions prior to Timeslips 2017, the inaugural Firebird-SQL based product. I recommend that your Timeslips database is evaluated every 90 days and that Timeslips and Windows temporary files and folders are cleared on a regular basis.
Turn on security in Timeslips.  Security begins at home! Know what security is available and employ it to give access on a need-to-know basis.  Timeslips can be secured so that users can get only to functions and records you want them to see.  It is simple to set up and requires a supervisor password and appropriate security profiles.  In light of the Equifax and CC Cleaner breaches you can never pay too much attention to security.
Useful Links for Timeslips:
Sage Timeslips Downloads (Full product and service releases for supported versions)
https://support.na.sage.com/selfservice/microsites/msbrowse.do?UMBrowseSelection=SG_SAGETIMESLIPS_1#downloads
Sage Timeslips Community Forum (You will need to register)
https://sagecity.na.sage.com/support_communities/sage_timeslips/