We recently talked about the lost art of personalized communication. With so many opportunities to automate communication with clients, speaking with them personally isn't very often necessary to conducting business. But it is necessary if you want to build a solid business relationship with them. You make the most memorable impression when you communicate with your clients on a personal level, sending a card in the mail, or a box of brownies. As the end of the year approaches, connect with your clients to let them know how much you appreciate their business. Here are three ways to personally tell each client thank you.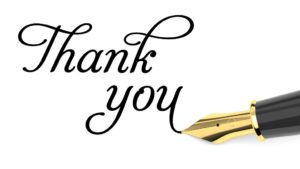 1 – Send them a card in the mail. That alone is important. But try using Send Out Cards, which allows you to personalize your message. Jot a note of appreciation telling them something you admire about the way they do business and how you enjoy working with them. This added touch makes the card much more meaningful.
2 – Give them a gift. Whether you choose to have it mailed or drop it off in person, make sure that the gift is something that will not only help them remember you by keeping you top of mind, but also be useful or enjoyable. Food, movie tickets, or gift cards are a great place to start.
3 – Take them to lunch. Taking time to talk with them, telling them in person how much you appreciate their business, will leave a lasting impression. It will also show them that you do business on a personal level – that you care about their success. Find out if they have a favorite place to eat to earn extra points.
Connecting with your clients in these ways will build a successful relationship that will continue to benefit both of you. For more gift ideas to tell your client thank you, or to send your holiday cards, please see my Send Out Card website. You still have time to take your business relationships to the next level with a personal connection.